life belongs to us. Especially in Summer. i'm totally obsess with summer time right now...
this pink short is perfectly what i was looking for ! so summery, same color than the isabel marant but cheaper !!! can't wait to wear it every day on holiday, might be my favorite one...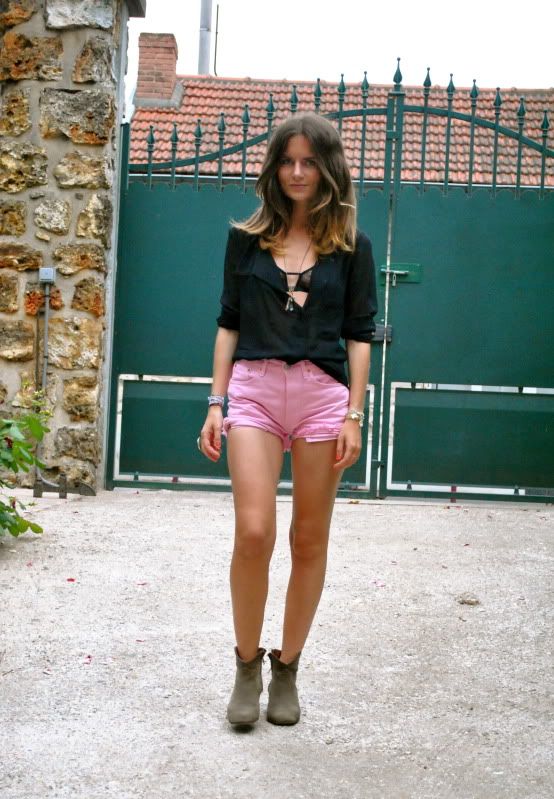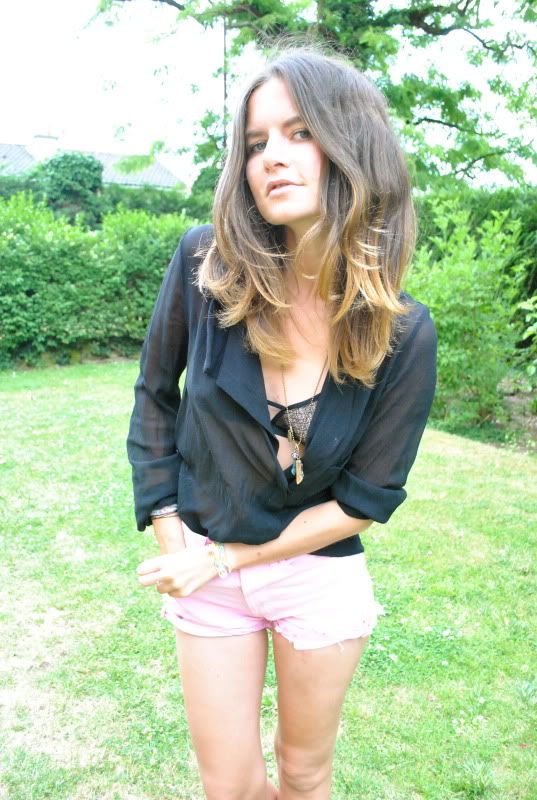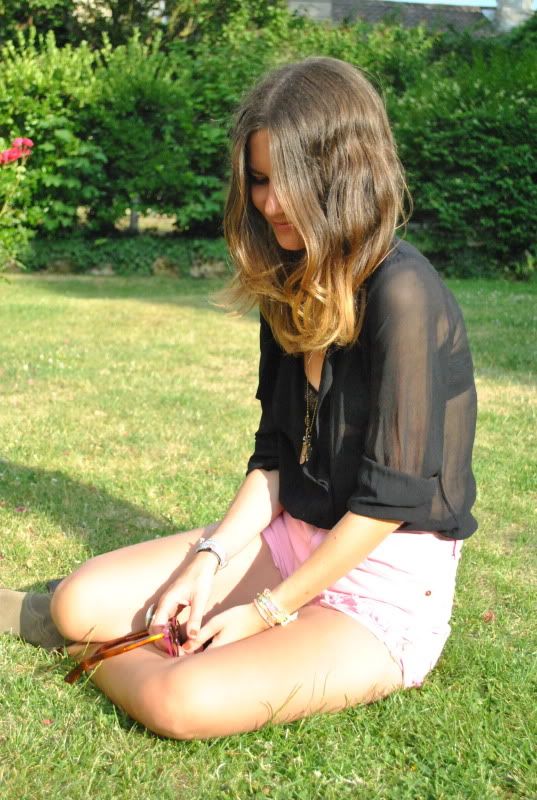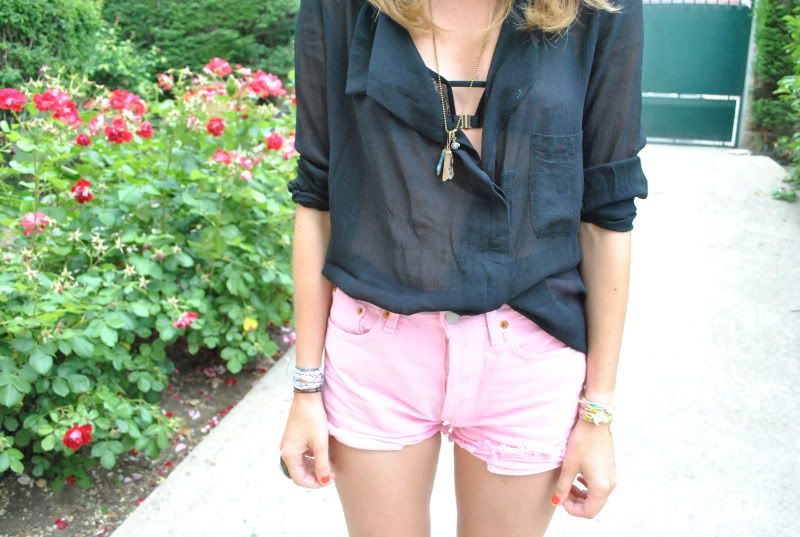 short Levi's vintage teint en rose, chemise vanessa Bruno, boots & necklace isabel marant.