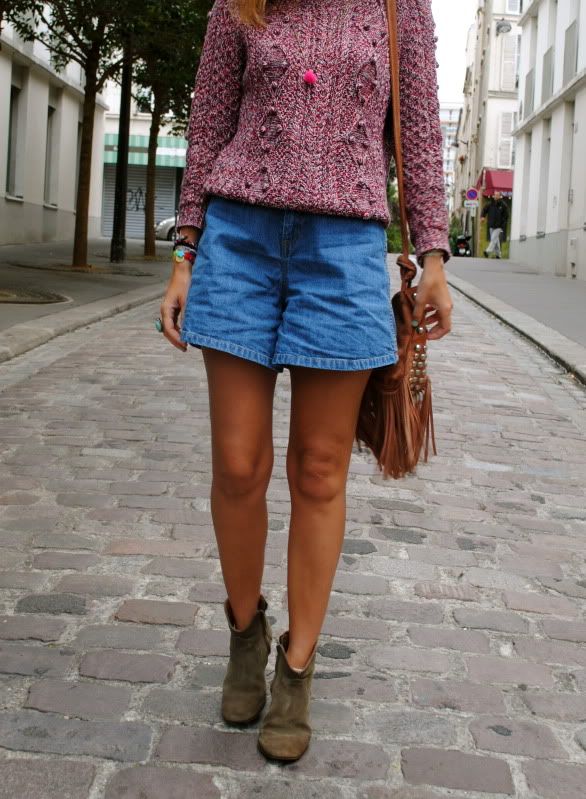 sweater isabel marant, short surface to air, boots dickers isabel marant, bag sonia Rykiel.
this morning i leave Paris again!
see you next week with some more and more summery pictures from south of France.
i can't believe when i see by my window this Parisian cloudy sky that this afternoon i'm gonna go to the beach and wear a bikini...
cool little article about Life of Boheme, you should read :
velvet brigage, crushing Marta
see you girls and boys i'm leaving for the airport now !